Hello everyone!
It's Estelle and Antoine from Esprits Outdoor.
Last year, we made the decision to leave for 16 months to live our dream of buying a van and traversing the Americas north to south from Canada to Argentina. 14 countries, 16 months, and 43,500 kilometers.
Of course, since we love outdoor sports, we did more than just drive on this road trip; we had the chance to do some highline, climbing, yoga, canoeing, surfing, and plenty of other sports during our long voyage. We also brought our ZAG skis with us to enjoy some American skiing during the trip. Even though we didn't imagine bringing out the ZAG's until arriving in South America, we actually had our first American skiing experience on the sand in Death Valley National Park in the USA. It's not easy to climb sandy slops when it's 45°C outside! Here's the video: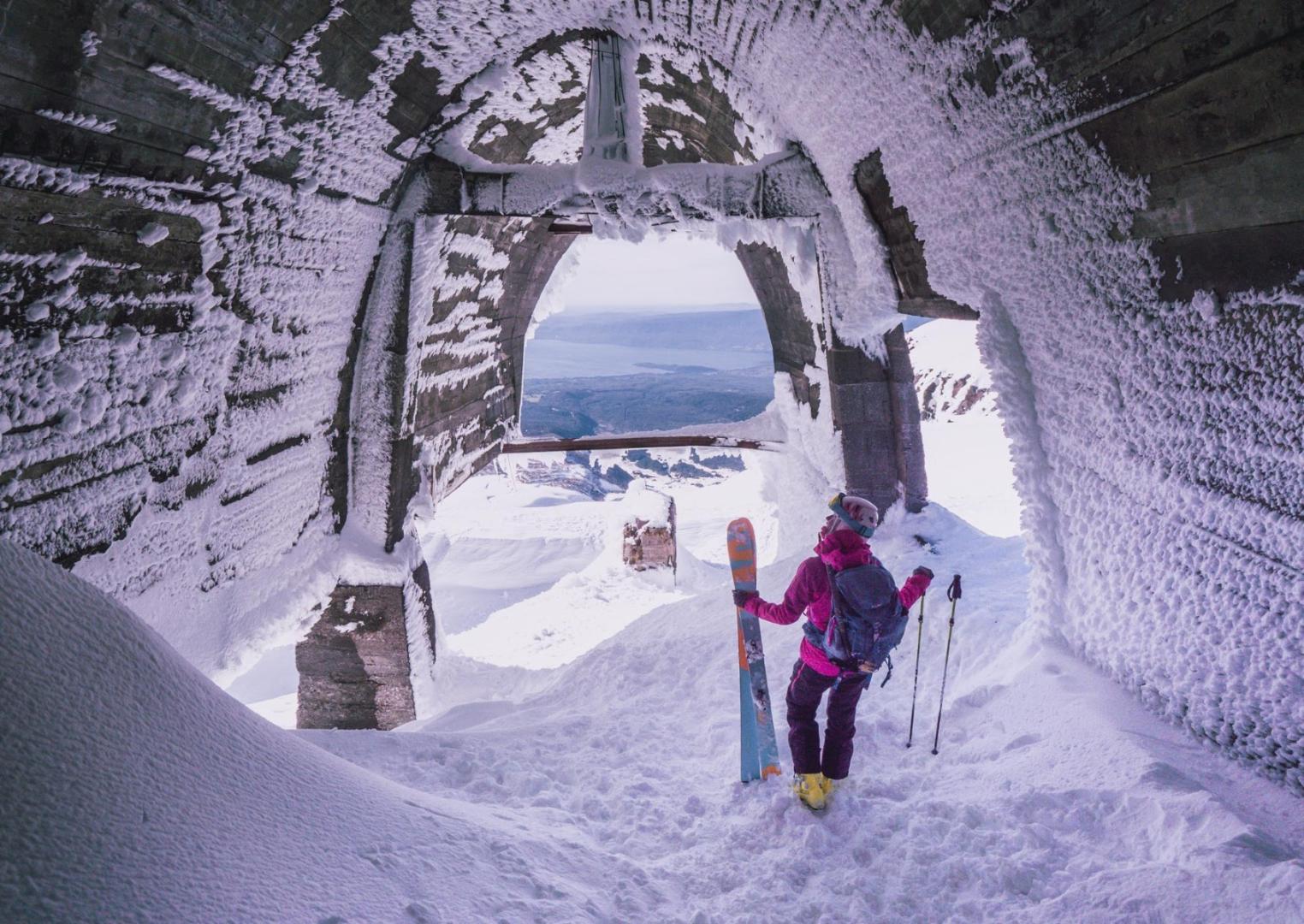 However, it was upon arriving in Chile and Argentina when we finally were able to use our ZAG skis on the snow. Up until this point, the skis had mostly just served as a hidden pillow hidden beneath our mattresses. At last, we could get the blood flowing in our legs on the beautiful summits of the Andes.
We are excited to tell the story of our three excellent touring sessions in the Andes Mountains.
Le Volcan Antuco
A volcano in the style of Norway and Iceland. The more that we climb this volcano in the wild Chilean landscape, the more we notice the surrounding lakes. It almost feels as if we are on an island. We've waited a few days to have good conditions to climb this volcano, and we are not disappointed. What a joy to find ourselves alone in this world of snow and lava!
Here is the video
The volcan Villarica
Villarica is the classic Chilean volcano: in a perfect cone shape, all white, and always active! After waiting almost a week for appropriate weather (the weather is quite temperamental here!), we are finally ready to climb. Despite the touristic vibe near the city of Pucon, we quickly find ourselves completely secluded for the climb. However, it does not exactly go as planned; giant gusts of wind cause us to hesitate in our goal of reaching the summit. Finally, we decide to go up with crampons on our feet, leaving the skis behind in a small abandoned cabin. We will never forget this, especially the moment we arrive atop the crater where the odor of gas is so strong that it is almost impossible to breathe.
The Cerro Catedral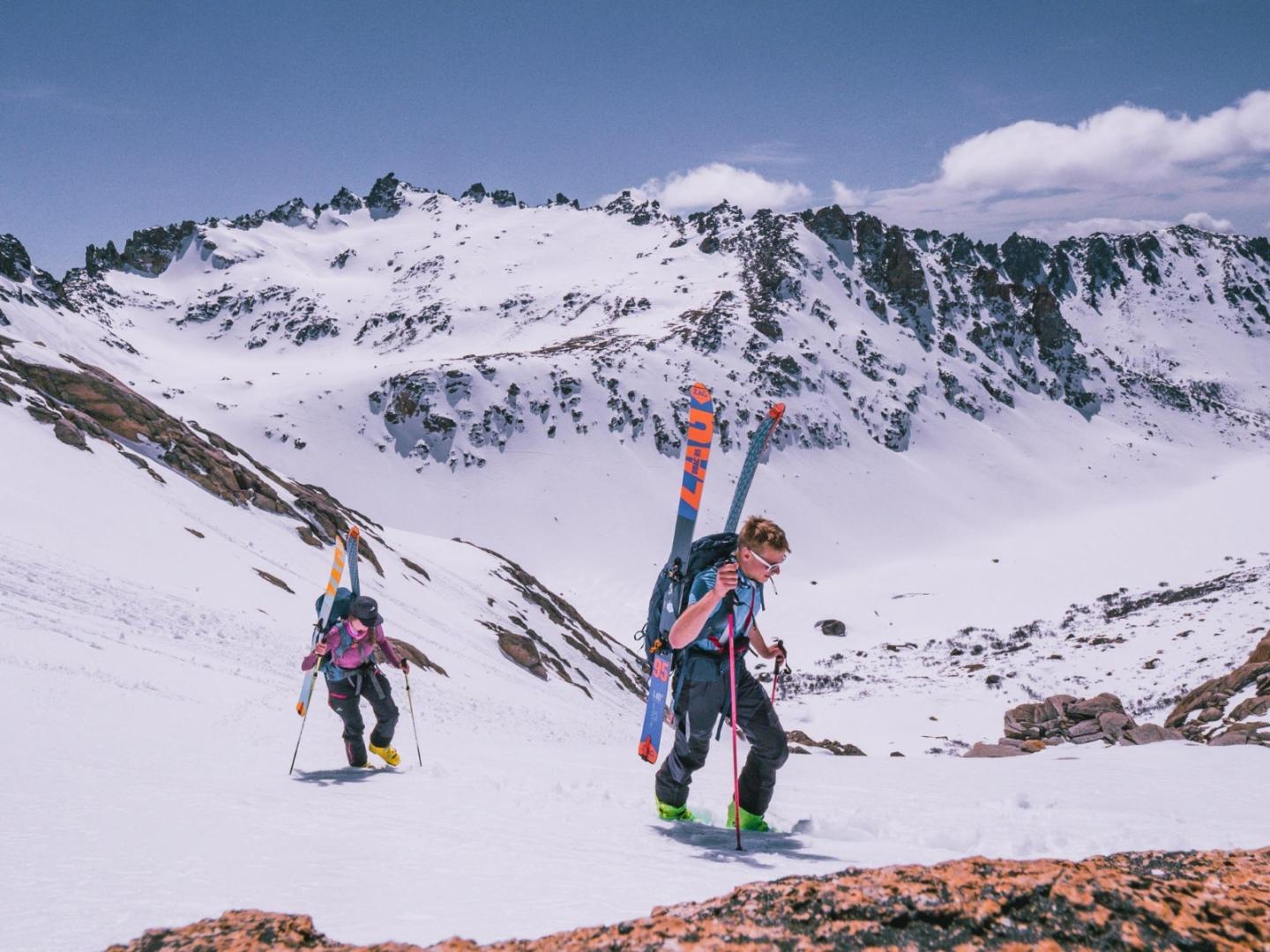 Situated above the city of San Carlos de Bariloche in Argentina, this spot is the Chamonix of the Andes. Exceptional granite makes it a climber's paradise, and hundreds of chutes make it a dreamy haven for skiers as well. Even though we arrive in the springtime, we hike to the refuge with skis on our backs and are able to enjoy skiing some chutes after spending a wonderful night at Emilio Frey's refuge.
And there you have it, the amazing ski spots that we had the opportunity to discover during our Pan-American journey. The unpredictable weather prevented us from accomplishing many of the projects that we had planned, but with some patience we still were able to enjoy ourselves when the weather was right. Of course, we are bringing back wonderful memories as well as some beautiful photos!
See you soon for our next adventure!